Pets and animals have already been playing an important role in whole my life! I had laughter with them, but I had been sadness with them too! I was allowed to learn from them, and I still am learning from them! There are only a few pets in my life which were really special to me or they still are ... Just in a bird flight way overhere below a piece of history in my life with pets .....

Bird freak Part 1 It's all just in the family ;-)


Even more pets at my parents' place ...


Bird freak Part 2 Gipsy my cockatiel

---
Already since a very young age I've been in contact with pets and animals. My father did breed Chow Chows actually, so we had behind our home several cages with Chow Chows ... Some of them were nice, others weren't that nice, but we also had 2 Bouviers (Des Flandres), Mona and Fifi ... Mona was a grey Bouvier and Fifi a black one. Fifi was somehow more wild in her character but Mona really was a great sweet dog! The birds came eating out of her pan of food and she didn't mind that at all and often I slept in her doggy house in the afternoons and than Mona was in front of her house like a guardian like "No one overthere will touch my "puppy" if she's sleeping overhere in my house!" She never would do something actually, but when she discovered that I woke up she licked me all over like a puppy and she made her way free so that I could go out of her doggy house! Ashamely Mona did get cancer on a certainly moment and yeah ... Finally she passed away ...
---
Bird freak Part 1 It's all just in the family ;-)
Being a child I completely was crazy on birds and when I was 3, 4 years old, I wanted to have a big bird cage with budgerees ... Yeah ... My dad used to have canaries in the past and my great granddad did already love it, on my mother's side of the family my ucnles always had birds or they still have them and than don't forget my granddad who I never have known IRL, but he had in those earlier times when he still was alive 2 big cages of 6 meters by 6 meters with all kind of European finches, and also chickens, ducks, phasants and more like that! From out of both families I get the way I love birds!
---
Even more pets at my parents' place ...
Further on I loved it when I was a kid to chase after insects and than I came home with the most impossible insects like sow bugs, beetles, but also sometimes butterflies and bumble bees or than I had an earth worm or a snail with me. Sometimes as my parents as the guides on the group on the blinds institution became a bit nuts about it LOL! Besides that I did get on a certainly moment a rabbit but we gave it to the children's farm on the blinds institution where I was some time later and after a while we did have a Papillon mix named Binkie ... Binkie did already bark when he was only 6 weeks old and by than he already bit strangers and we had difficulties to get him on a leash, but I think that this doggy had a brain disorder, 'cause often he refused to pee or to poo outside, he saved this for when he was inside home to pee against the doors, well ... It was a male and it was a rather nice doggy to see, but oh gosh you couldn't get any hand on him, so we have had Binkie only for 1 small year .....
---
Bird freak Part 2 Gipsy my cockatiel
We still did always had birds and I was an ENORMOUS bird freak! I've already seen many bird shows, even the big one in Meppel, and I'm allowed to praise myself lucky that I was able to have such beautiful experiences on this point! When I was some older I did have a tame cockatiel Gipsy, I did have several experiences together with Gipsy! We always walked together through the Big Alleyway on the blinds institution, well yeah, that was a true paradise too for Gipsy such a large long alleyway, and allthough she had been flying around in a big bird cage for several months, she did become rather tame! But yeah ... Finally I went on living at home with my parents and I had to study much, so we put her among the other cockatiels on a certainly moment in that big birdcage we had and overthere she enjoyed it very well and after this, doggy Trixie came into our life!
---
Fishies ... Yeah! I did have them whole my life too ... Quite in early times my parents had an aquarium with tropical fishes and later on I always did have goldfishes, sticklebacks and guppies on my bedroom and on the blinds institution on the primary school we did have quite a large aquarium! That aquarium we (a guide of the institution, a teacher of school, another pupil and I) purchased once on a time in an aquarium store 'cause the school wanted to have an aquarium though. My parents' aquaintances did have an aquarium too in that period of time and once they did have quite much Black Mollies youn ones and they didn't know where to let them all ... Well, those ones did get a well life in that quite large school aquarium and they caused a lot of new generations since than overthere! Yeah, that was something in that way!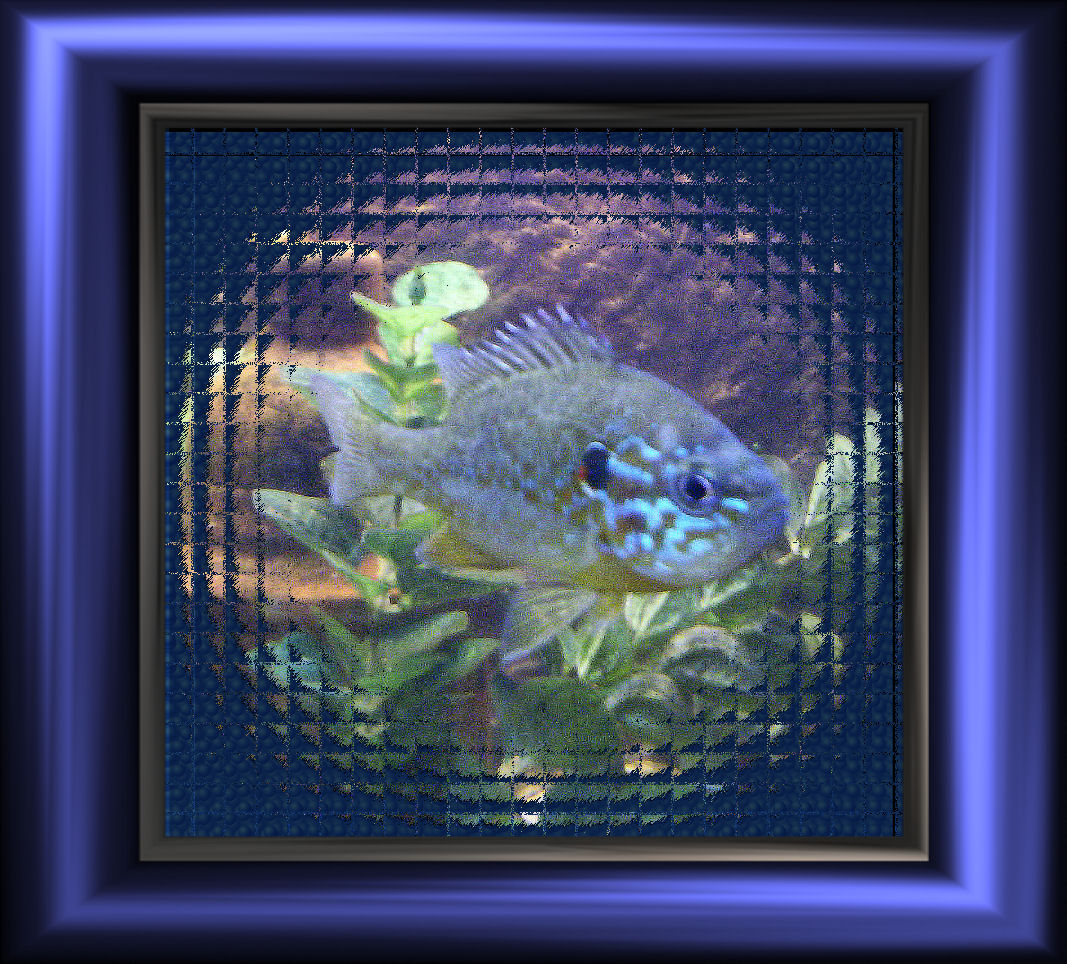 ---
Trixie was a "boerenfox" doggy (farmer's foxhound) and she was a real sweet doggy too! Actually we were a bit affraid to take a dog again since we had Binkie, but Trixie have made things well again! When Trixie was 1 years old, and I was 18, we moved to a rent house and overthere Trixie had been living a marvellous life for nearly 12 well years! Trixie and I always were the "Bergeijker Joeker Mädel" instead of the "Wiener Sänger Knapen" ... Everytime when I started to howl in a high voice, than she started too, ghehehehe! We often drove my mom and dad nuts with it LOL! Than Trixie and I were giving another squeak concert ;-) Besides all this, Trixie loved to play with balloons, like she loved digging pig ears in pots with plants, to hunt mice in a watering can and attacking the postman LOL! In a somehow way, Trixie was a rather funny doggy too, but she was so sweet with her somehow moods sometimes, but she was a barker first class, allthough she sometimes was protecting from behind the sofa LOL! Ashamely she finally passed away on December 27 2004 because of cancer, on her own way of strength in her basket in the house she was able to protect for years, my parents' house .....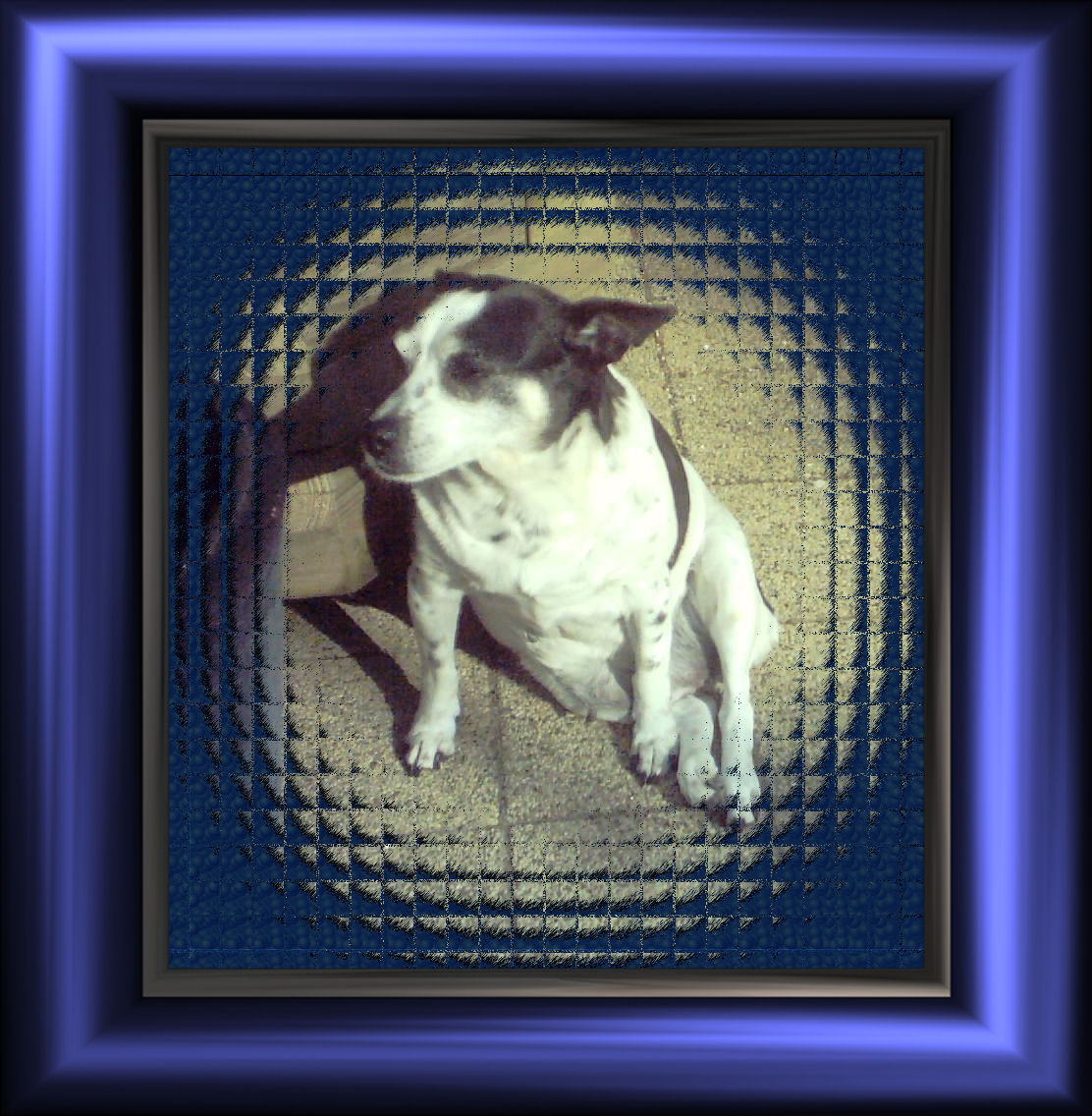 ---
Right now I live with my pets clanny in a small home and in a meantime my parents have a big dog named Goliath, who is a Burbull and something else from what we don't know what kind of breed mix, in their home LOL! He's sweet and that's the most important thing ... I still do have a few fishies and a few birdies, but my biggest companions still are the members of my clanny, which exists on 4 doggies Muppy, Molly, Jessy and Beauty and 1 cat Cheeta ;-) Muppy is a Shih Tzu and Papillon mix, Molly, Jessy and Beauty are Shih Tzus ... My kittycat Cheeta? Well ... That's a so called in Dutch house-garden-&-kitchen-cat (so a breedless shorthair one) who bumped into my life and who just kept hanging overhere, and she loves it being here and she LOVES it to be surrounded by 4 such doggies! Muppy is one of those doggies who managed it that I really am adoring Shih Tzus in an idolate way ... In the next part you can read what kind of doggies Shih Tzus are and why they are so attractive in my opinion!